I'm Rosa Chillis.
I Craft compelling stories that captivate women 55+ and leave a lasting impact on their minds. With my words, I transform your ideas into a narrative that connects deeply with your target readers, driving engagement and inspiring action.
Content Creator | Published Author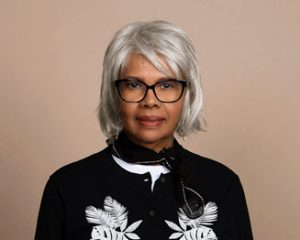 I founded Golden Pen LLC in 2018 due to a distressing article I read on the web written in 2017 by Sara, a caregiving wife.
Sara wrote that she hated her life as a full-time caregiver and felt trapped.
She had to resign from her job to care for her husband, who had severe kidney disease.
Sara proceeded to describe her feelings of resentment, frustration, and anger because of missing out on pleasure and excitement with co-workers and friends.
Sara felt stuck!
I was also a full-time caregiver to my husband for three years, including three months in hospice at home. But I felt nothing but gratitude and love. My husband passed away in 2017.
However, after reading about Sara's experience, I knew I wanted to make a difference.
I developed a burning passion for helping older women, in particular, manage their negative feelings, such as those described by Sara.
The breadth of evidence shows a definite link between our mind and body and between our physical fitness and psychological well-being.
I found it profoundly distressing to read how Sara described her feelings of misery in her role as a caregiving wife.
Thus, the idea for my "health" book took shape.
I published my book: A Family Caregiver's Guide: 7 Secrets to Replace Negative Triggers with Positive Emotions in 2019.
"No matter what people tell you, words and ideas can change the world."—Robin Williams, in Dead Poets Society
 I believe wholeheartedly in the power of words. When I think of this power, I always remember Adolph Hitler where he said, "The broad masses of a population are more amenable to the appeal of rhetoric than to any other force."
"Rhetoric is the art of persuasive speaking or writing; persuasive language that is empty or insincere." –Oxford English Dictionary
 Hitler used his words for evil. Hitler galvanized the German army to exterminate over 6 million Jews through his words.
But words spoken or written can also be a dominant force for good.
Yes, ". . . words and ideas can change the world."
Now, because of my continued enthusiasm to be of service to senior women, I work with small-to-midsized health and wellness businesses.
I craft messages to connect with beautiful, intelligent, wise, and kind 55+ women consumers—older women that want to feel empowered to live healthier and more vibrant lives.
Every connection begins with good content.
Let me help you to make this connection.
Let me use my real-life (in the trenches) experiences and my words to help you connect with the new power consumers—senior women—and grow your health and wellness business.
Let me help you earn the revenue of which you have dreamed!
*****  *****
I have a Master of Education degree and am an experienced caregiving wife.
Contact me:
Rosa Chillis
Founder