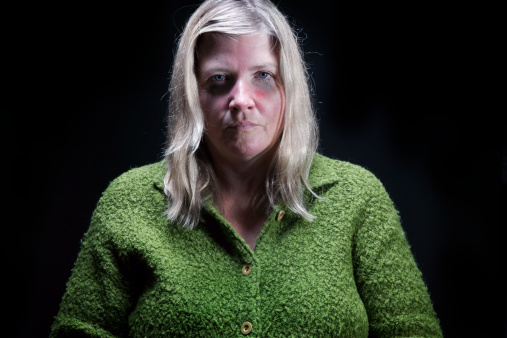 Domestic Violence and Abuse: The Dark Side of Family Life
"I am living in hell from one day to the next. But there is nothing I can do to escape. I don't know where I would go if I did. I feel utterly powerless, and that feeling is my prison. I entered of my own free will, I locked the door, and I threw away the key." –Haruki Murakami
In trying to decide on a new topic of interest to older (boomer) women (born 1946-1964), I found the National Association of Baby Boomer Women (NABBW) website (https://nabbw.com) that listed about 50 forums just for this cohort.
I was curious and scrolled down and found "Domestic Violence."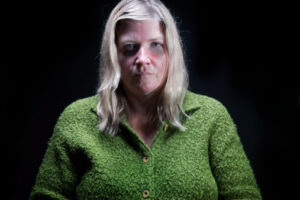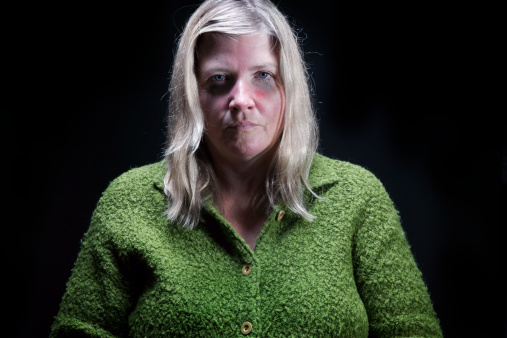 This forum surprised me.
Indeed, senior women were not, as a rule, subjected to emotional, physical, or verbal abuse from their partners. Or were they?
Domestic violence against older women would be outrageous!
After all, educated, worldly-wise, outspoken, self-assured, and influential midlife and older women living now in the 21st Century understand that the trend has been toward equality between intimate partners.
As of the date of this article in 2022, the oldest woman in this cohort would be 76 years old and the youngest 58 years old.
So, were older women frequent victims of domestic violence and abuse?
No way!
But then I discovered something shocking.
I clicked on the Domestic Violence forum on the website and found nine pages of comments.
And on only one of the nine pages, there were 16,407 views and
numerous replies to the post: "Abusive Ex-Husband Dead"!
Yes, you read correctly.
I didn't check the other eight pages in the forum.  Still, if there were a similar number of remarks regarding domestic violence, that would mean an astonishing number of older women reacted to the topic.
I found it difficult to wrap my head around this level of activity.
Then I searched "domestic violence in older adults" on Google and found, not surprisingly, 627,000,000 searches on the topic.
Wow!
I knew that domestic violence was a severe problem in American society (and the world) in general, but never did I imagine a high level of interest in the topic of abuse against older women.
However, here, I found on just one website and on one forum thousands of older women sharing "personal" experiences.
I had to dig deeper.
What Is Domestic Violence and Abuse?
 The National Domestic Violence Hotline definition: "Domestic violence is the willful intimidation, physical assault, battery, sexual assault, and other abusive behavior as part of a systematic pattern of power and control perpetrated by one intimate partner against another.
"It includes physical violence, sexual violence, psychological violence, and emotional abuse. "
The Centers for Disease Control and Prevention (CDC) refers to this type of violence as Intimate Partner Violence (IPV); it is a "public health problem that affects millions of Americans."
Domestic violence or "intimate partner violence" varies in frequency and severity and can intensify over time.
The CDC identifies four main types of IPV: sexual violence, stalking, physical violence, and psychological aggression.
What Is Domestic Violence/Intimate Partner Violence in Later Life?
 Domestic violence in later life is when the abuser inflicts the same treatment and tactics (power and control) as described above on an older adult with whom they have an intimate relationship.
The perpetrator could include a spouse or former spouse, adult children, extended family members, or even caregivers.
Any intimate person that tries to control or maintain power over the older adult, dictating what the older person can or cannot do, is guilty of domestic "violence" and "abuse."
What Is the Distinction Between Domestic /Intimate Partner Violence and Elder Abuse?
The distinction between domestic violence and elder abuse remains vague and blurred because though managed by different agencies, they use the terms interchangeably.
Elder abuse (outside of nursing homes, assisted living, and other facilities) includes physical, sexual, emotional, and financial exploitation.
Elder abuse also could consist of the mean neglect and abandonment of the older person.
Domestic violence would include physical abuse, the threat of bodily harm, unlawful imprisonment, harassment, stalking, intimidation, and interference with personal liberty.
Financial damage is also present.
Reported elder abuse cases fall under the purview of Adult Protective Services (APS), while the Domestic Violence (DV) program manages programs that primarily focus on younger women.
Though each system operates independently, neither clearly distinguishes elder abuse from domestic violence.
The two systems also use different language to identify these women: APS calls them "victims," and DV calls abused women "survivors."
These distinctions could impact the level of services the abused woman receives.
So how a woman is designated and what assistance she is entitled to (e.g., crisis intervention, safety planning, shelters, and peer support groups) depends on which system she enters.
The agencies often factor in her age when they admit a woman to either system.
A woman over 50, for instance, is commonly referred to as the APS.
Also, any frail woman unable to speak up for her needs would likely fall under the elder abuse (APS) category, but not always.
However, women capable of expressing their own needs would possibly enter the DV programs.
Because of the intersection between elder abuse and domestic violence, researchers suggest that domestic violence enters the realm of elder abuse once a woman reaches the age of 60, and therefore should use the term "abuse in later life."
The Illinois Department on Aging uses the term "domestic violence grown old" when describing the domestic abuse of older women.
Who Are the Domestic Violence Abusers in Later Life?
There is no standard definition.
While most reported the spouse or domestic/intimate partner as the abuser in later life, researchers have found that some states include other family members as perpetrators of domestic violence.
Family members as perpetrators include adult children—and caregivers in some cases.
The CDC characterizes an "intimate partner" as anyone with emotional connectedness or regular ongoing physical contact with older women, including adult children and caregivers.
Again, the fact that there is no standard definition for abusers in later life means that older women risk not getting referred to the correct system (APS or DV) and therefore receiving the quality services they deserve.
What Agency Does What?
Domestic Violence programs (DV) would more likely have the training, skills, and procedures to help older victims of domestic abuse.
Elder abuse services (APS) would include assisting and protecting older women with diminished capacity and unable to articulate their needs.
Elder abuse is APS's specialty.
Bottom line, both service systems need to partner—collaborate (joint training, public education, domestic violence programs, and new policies) to meet older women's needs.
It should not be an either-or situation.
Inappropriate referrals could potentially lead to uncertain outcomes for older women.
What Causes Domestic Violence?
 Family background. Young men who witness their fathers beating their mothers often grow up believing that men must control women. They resort to scaring, hurting, and demeaning women to exercise this control.
Stress. Unemployment, moving, illness, and financial problems bring on anxiety. Raising a family also means high pressure in many cases. So what happens? Conflict, violence, and blows.
A Wrong view of women. Different cultures have different aspects of a woman's role in the family. Some lands train men to believe that they are superior to women and therefore have the right and the "duty" to punch them.
Low self-esteem. Would a true "man" inflict violence on a physically weaker woman? I don't think so. A confident man of strong moral character would act just the opposite and show consideration and compassion for more vulnerable and defenseless women.
Alcohol. Many believe that alcohol triggers abuse because this substance decreases control over emotions (such as stress) and raises the potential for acting on impulse. After a few drinks, and if the woman says the wrong thing, she's likely to get a slap or a fist!
Media. Feeding on graphic violence and degradation of women on TV and in film encourages the macho image and other antisocial traits. Not just children are affected by these images, but adults as well. So, what do you think, dear reader? Do you believe such media lessens or encourages domestic violence against women?
Isolation (including COVID-19 restrictions that change frequently). What has happened to the meaningful conversation within the family? Social interactions usually balance or act as a tempering force against wrong and selfish thinking.
What Are the Statistics?
Statistics for 2018: The National Domestic Violence Hotline statistics for Intimate Partner Violence (IPV) affect more than 10 million people in the U.S. each year, which means that 20 people are victims of IPV every minute.
On an average day in the United States, there are more than 20,000 phone calls to domestic violence hotlines.
An estimated 1 in 3 women have experienced some form of IPV, and women between the ages of 18-24 are most commonly abused by an intimate partner, according to National Coalition Against Domestic Violence (NCADV).
 However, in The Encyclopedia of Adulthood and Aging, John Wiley & Sons, Inc. published a 2016 report that discussed how little consensus there is about widespread IPV among older women. The reasons include the following:
Reports often omit older women due to statistical unreliability.
Boundaries blur between elder abuse and domestic violence.
Researchers and professionals use different data collection and analyses that result in other older women and IPV profiles.
The Wiley & Sons report also referred to a 2007 study that revealed the lifetime prevalence of IPV for women aged 65 years and older to be 26.5% with, 18.4% of older women experiencing physical or sexual abuse and 23.9% suffering a nonphysical injury.
And according to the article, "Intimate Partner Violence in Older Women: What Home Healthcare Clinicians Should Know" (2010), there are few IPV statistics regarding older women because reports often omit these women from reports due to statistical unreliability.
The statistical unreliability concerning older women could be due in part to various societal barriers:
Clergy and counselors are trying to "save" a couple's marriage.
Older women have values, cultural, and religious beliefs that make them reluctant to report IPV; they love and want to protect their abuser and believe he will change.
Senior women feel shame and embarrassment and will not report the abuse.
Fear: they could be killed, made homeless, left alone to fend for themselves, or even placed in a nursing home if they report the abuser.
Lack of information. Many older women have less access to services and information tailored to them and resources such as transportation and safety planning than younger women.
Not all older women are frail and mentally incompetent, yet many do not receive the respect they deserve due to their age.
In a 2005 report by the National Domestic Violence Hotline, 3.5% of the callers were people older than age 55.
A 2003 report estimated that 13,000 women in the United States over age 55 reported incidents of IPV.
However, a more recent research article, entitled "Initiatives to support older women who experience intimate partner violence," published, on February 5, 2021, on PubMed.com, suggests the literature underestimates IPV among older women.
Thus, due to gaps in the literature and inconsistency in definitions, we may never know the true extent to which women over 55 are victims of IPV.
What Can Be Done to Prevent Domestic Violence Against Older Women?
Education. Seniors, professionals, caregivers, and the public must receive training and make aware of the scourge of abuse against older women in all its forms: physical, emotional, and verbal, and recognize the warning signs.
Seek professional help at the first signs, such as alcohol concerns, depression, or drugs in the home, so that older women can stay safe.
Strengthen safety networks and implement prevention strategies for individuals and families.
Attend support groups for partners and learn about domestic violence services.
Download: CDC has developed a technical package, Preventing Intimate Partner Violence Across the Lifespan: A Technical Package of Programs, Policy, and Practices[4.52 MB], to help states and communities prioritize efforts to prevent intimate partner violence. A technical package is a collection of strategies representing the best available evidence to prevent or reduce public health problems such as violence.
 What Do Senior Women Need Right Now?
The United Nations (2013) Neglect, Abuse, and Violence against Older Women Division for Social Policy and Development Report:
Interventions suited for older women's needs:
Protections for older women caregivers of abusive men (sometimes these men are frail and rely on the older woman for support and everyday living, but abusive nonetheless)
Services for older women with care needs
Legal services for older women victims of abuse
Support groups for older women victims of abuse
Domestic Violence shelters for older women victims of abuse
Training and education on abuse in later life for professionals and students
Interventions aimed at perpetrators
National legislative approaches
The United Nations (2013) also found that retired women had a higher probability of abuse than those still working because a woman's financial dependence on her partner and isolation are everyday experiences shared by older abused women.
How Can You Help?
 If you or someone you know is a victim of Domestic Violence, call The National Domestic Violence Hotline at 1-800-799-7233 or visit their website to chat online 24/7.
Conclusion:
Domestic Violence in later life occurs all too often when a person uses his power and control to inflict physical, sexual, emotional, or financial exploitation upon a defenseless older adult woman with whom they have an ongoing relationship.
Based on the above statistics, intimate partner violence (IPV) against boomer and older women appears to be among the least reported crimes—in part because many people view such violence as a social ill or a private matter, not a crime.
These perpetrators could be spouses, former spouses, partners, adult children, extended family, and in some cases, caregivers.
But no matter, in all of these relationships, the abuser has turned what should be a loving and peaceful home into a "cage" meant to restrain, confine, and eventually destroy the soul and kill the spirit of the beautiful senior woman residing there.
Domestic violence is without question "the dark side of family life."
Older women deserve a violence-free life.
We must stop IPV or battering of older women at once!!
"One's dignity may be assaulted and vandalized, but it can never be taken away unless it is surrendered."—Michael J. Fox
*****  *****
Research Sources
National Center for Injury Prevention and Control, CDC
National Domestic Violence Hotline (https://www.thehotline.org)
U.S. Department of Justice, Office of Violence Against Women (https://www.justice.gov/ovw)
National Coalition Against Domestic Violence (https://ncadv.org)
Domestic Violence (Intimate Partner Violence or Battering)
(https://domesticviolencestatistics.org/domestic-violence-statistics)
National Organization for Women (www.NOW.org)
United Nations 2013 (www.un.org/en/
"Domestic Violence or Elder Abuse: Why It Matters for Older Women"
Loyola University Chicago, Loyola eCommons  (2010)
The Encyclopedia of Adulthood and Aging Report (2016)
United Nations 2013 (www.un.org/en/
Resources
AARP: www.aarp.org
Ageless Alliance: www.agelessalliance.org
American Bar Association Commission on Law and Aging: www.americanbar.org/groups/law_aging.html
Eldercare Locator: www.eldercare.gov
The Elder Justice Coalition (EJC): www.elderjusticecoalition.com
National Association of Agencies on Aging (N4A): www.n4a.org
National Center on Elder Abuse (https://ncea.acl.gov/
National Committee for the Prevention of Elder Abuse (NCPEA): www.preventelderabuse.org
Older Women's League (OWL): www.owl-national.org
Cutter Law:
cutterlaw.com/sexual-assault-ride-sharing-guide/
*****   *****