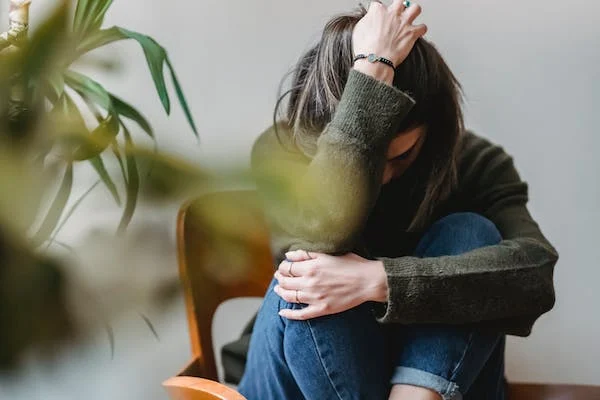 Midlife Women: The Most Effective Ways to Dominate Co-Occurring Stressors Today
"God gave us the gift of life; it is up to us to give ourselves the gift of living well."—Voltaire
For a violinist to make music, the strings on his instrument must be taut—but only to a degree. If they are too tight, they will snap. But if the strings are too loose, they will produce no sound.
The proper amount of tension lies somewhere between the two extremes.
It is like stress.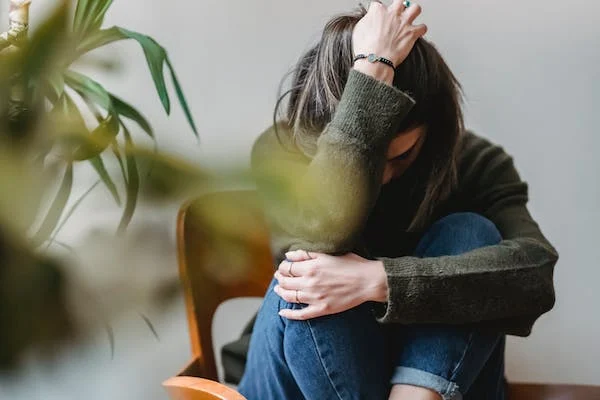 Too much can be harmful.
But what about no stress at all?
While the prospect of no stress might sound appealing, you need pressure—at least to a degree.
For instance, imagine crossing a street and suddenly noticing a car speeding toward you.
It is stress that enables you to get out of harm's way—quickly!
You also need stress to accomplish everyday tasks.
The only way to avoid stress is to die.
However, there are different degrees of stress.
Chronic stress is a consistent sense of feeling pressured and overwhelmed over a long period and is dangerous to your health and overall well-being.
What are the Most Challenging Stressors to Midlife Women's Health Today?
In 2018, the Seattle Midlife Women's Health Study (WHS) published conclusions regarding the most challenging aspects of midlife women.
The study defines challenges: "Refer to experiences that require great physical or mental effort and determination that test one's strength, skill, or ability. The word challenge, used in this study, is a word embroidered with strength and courage, allowing for the possibility that all challenges may not be perceived as stressful or appraised as negative."
The study identified five major areas:
Changing family relationships.
Re-balancing work and personal life.
Rediscovering self.
Securing enough money.
Coping with multiple co-occurring stressors.
We will look at these five areas one-by-one and discuss the problem(s), how knowing the facts helps, and what you can do.
No. 1
The Problem:  Changing Family Relationships
Divorce/breaking up with a partner, difficulties with adolescent children, domestic violence, providing caregiving, death of a loved one, and beginning a new life with a new partner and his child are just some of the all-encompassing family life challenges.
Know the Facts
The two keys to happy family life are love and respect.
With some of the relationships, you have minimum or no control over, such as the death of a loved one.
Other relationships you have minimal control of are caregiving and domestic violence.
Understanding that you have minimal or no control over a family event will give you peace of mind.
What You Can Do
 5 Tips when you have no control:
Address your mindset. Mindset is everything.
Identify what you can control.
Practice mindfulness.
Use deep breathing.
Journal your thoughts.
(Source: PsychCentral.com)
However, when you have the knowledge, resources, and means to fix, mitigate, or eliminate a family crisis, then do so.
For instance, help is available to address domestic/family abuse:
Hotline: 800-799-7233
 No. 2
The Problem: Re-balancing Work and Personal Life
Work-Life Balance definition:
"The amount of time you spend doing your job compared with the amount of time you spend with your family and doing things you enjoy."—Cambridge Dictionary
Know the Facts
Know what a good work-life balance means and how it looks for you.
We do not all have the same values, nor do we have identical circumstances.
There are numerous formulae on the web.
Some view an opportunity to work no more than 8 hours a day and still have the time to relax and have fun with family and friends as ideal.
What You Can Do
Here are 7 tips for creating work/life symmetry:
Control your time. There are many time management strategies. The to-do list is the most common, but what good will it do if you have 30 tasks? You must prioritize those tasks into four categories:
Urgent and important
Important but not urgent
Urgent but not important
Neither urgent nor important
Give yourself enough time to get things done. Take your time with your schedule.
Learn to say no.
Let go of perfection, as you will never attain it.
Unplug and detach from work.
Exercise and breathe.
Meditate.
Enjoy a sound sleep.
(Source: https://goldenpenllc.com/how-to-create-work-life-symmetry/)
 No. 3
The Problem: Rediscovering Self
"The greatest discovery in life is self-discovery. Until you find yourself you will always be someone else. Become yourself."—Myles Munroe
Who are you?
What are your interests in life?
Midlife comprises a large portion of adulthood and critical life transitions.
Midlife is a vibrant period of unprecedented opportunities and challenges.
Sarah Lawrence-Lightfoot, in her book, The Third Chapter, discusses how the later years in life, when you are neither young nor old, as a period that can be transformative for women.
Perhaps you are one midlife woman with no desire to "retire."
You want to continue contributing—to make a difference in the world.
You desire a life of purpose.
You are a lifelong learner.
Active engagement in the world around us is vital for many midlife women.
Know the Facts
Midlife women balance multiple roles:
Family (spouse/partner, parent, child, sibling, grandparent).
Career or work role and network.
Friend network.
Family caregiving.
Community and religious activities.
The above-listed roles are some of the defining features of midlife.
There are both challenges and opportunities to living your purpose in midlife.
Challenges include:
Emotional health and well-being: high rates of anxiety and depression.
Increased prevalence of chronic illness and disability.
Increased rates of obesity, physical inactivity, and poor diet.
Job insecurity.
Growing healthcare costs.
However, opportunities offset challenges for midlife women:
Career development.
The peak of learning.
Gains in well-being.
More control over everyday issues.
Significant social network.
(Source: National Institute of Health (NIH.gov)/Articles)
What You Can Do: (To rediscover self and find your life purpose)
Start with a Self-Assessment Tool such as the one developed by Jack Canfield, author of the Chicken Soup for the Soul series:
Step #1—Explore the things you love to do and what comes easy for you. Do not try to make something up. Your talent should already be inside you; you are born with it. Even though you can develop talent, whatever is inside you comes naturally. Think musician.
Step #2—Ask yourself what two qualities you enjoy expressing to the world—for example, love and joy.
What two ways do you enjoy expressing these qualities? For example, writing books and training/motivating people.
Step #3—Create a life purpose statement. Ask what a perfect world would look like for you. For example: "Inspiring and empowering people to live their highest vision in a context of love and joy."
Step #4—Follow your inner guidance; observe your internal GPS. Decide where you want to go. Set goals to clarify your vision, then get busy taking actions that will move you in the right direction.
Do not entertain negative thoughts, doubts, or fears as you move forward.
(Source: A Family Caregiver's Guide: 7 Secrets to Convert Negative Triggers to Positive Emotions, 2019)
You will find other self-assessment tools on the web.
No. 4
The Problem: Not Having Enough Money
"My feeling is that maintaining financial independence is also a healthy way to keep my feet on the ground."—Valarie Trierweiler
Know the Facts
According to a recent survey by AARP, almost 30 percent of women over age 65 reported worry about their financial situation.
Women have made tremendous gains in education, employment, and earnings (though a wage gap still exists).
However, women live longer and, therefore are more apt to experience illness and disability and will eventually need expensive long-term care.
As a result, "Women are considerably more likely to experience poverty in retirement than men," said Richard Johnson, an economist at Urban Institute in Washington, D.C.
Women are more likely to sink below the federal poverty line than men.
One struggling woman retiree who gets by on $2,500 monthly in social security lamented: "Because I have no family and no savings, what worries me is if I were to become disable, physically or mentally."
What You Can Do
If you did need to earn extra income:
#1. Visit AARP's Job Board, where you will find many jobs for older workers and retirees.
#2. Visit BizMove on YouTube, where you will find numerous business suggestions for women and begin your next chapter:
Virtual Assistant
Affiliate Marketing
Blogging
E-Commerce Site
Cooking and Baking
Online Tutoring
And many other recommendations.
No. 5
The Problem: Coping with Multiple Co-occurring Stressors
"It's not the load that breaks you down; it's the way you carry it."—Lou Holtz
You have a lot going on.
This article has identified four everyday stressors for midlife women:
Changing family relationships.
Re-balancing work and personal life.
Rediscovering self.
Securing enough money.
The final discussion has to do with how to cope with multiple stressors.
Know the Facts
 Everybody is under some degree of stress all the time.
As pointed out earlier in this article, the only way to avoid stress is to die.
What are the consequences if you cannot cope with excess stress—multiple co-occurring stressors?
 Stress can make you sick!
According to Dr. Jay Winner, as reported by R. Morgan Griffin on WebMD.com, the following are nine of the most significant health problems induced by stress:
Heart disease. Sudden emotional stress can trigger heart problems.
Excess belly poses more significant health risks.
Stress can worsen diabetes, raising the glucose levels in people with type 2 diabetes.
High pressure is one of the most common triggers for tension headaches, including migraines.
Depression and anxiety. Chronic stress equates to higher rates of depression and anxiety.
Gastrointestinal problems. Stress cannot cause ulcers but can worsen them; it also contributes to gastroesophageal reflux disease and irritable bowel syndrome.
Alzheimer's disease. Stress might worsen the condition; researchers speculate that reducing stress could slow down the progression of the disease.
Accelerated aging. There's evidence that tension can affect how you age; according to research, stress seems to accelerate aging by nine to seventeen additional years.
Premature death. A study examined the health effects of stress by studying elderly caregivers who looked after their spouses—people who are naturally under a great deal of stress. The results determined that caregivers had a 63 percent higher rate of death than people their age who were not caregivers.
What You Can Do
 Dr. Winner shares "Four Ways to Fight Back Against Stress and Improve Your Health:"
Breathe deeply. Just a few minutes of deep breathing can calm you, which can be done anywhere. As you breathe out, you can relax a specific muscle group. Start with the muscles in your jaw. On your next exhalation, relax your shoulder. Move through the different areas of your body until you feel calm.
Focus on the moment. Instead of worrying about the future, focus on what you are doing now. Be present now. For instance, if you are walking, focus on the sensation of your legs moving.
Reframe the situation. If you are running late for an appointment and stuck in traffic, it will not help to get yourself all worked up. Look at the time as an opportunity for yourself by using time productively. Think of ways to live your dreams or listen to educative or inspiring tapes.
Keep your problems in perspective. The next time you feel stressed, think about the things you are grateful for. If you have family and friends, consider yourself fortunate. Gratitude can be a surprisingly effective method to relieve stress.
(Source: A Family Caregiver's Guide: 7 Secrets to Replace Negative Triggers with Positive Emotions, 2019)
This article revealed the challenges most salient to midlife women face today.
I hope you found these ideas helpful and informative.
Number one, there will most likely always be changes within your family situation and life.
Second, it is often tough to balance work and life, but we must try.
Third, now would be a good time to rediscover yourself. Ask, what do you want to contribute to the world? How will you leave your mark?
Fourth, not enough money? Unfortunately, this can be a severe problem for many midlife women. But there are numerous resources available to you.
In this article, you have learned about two excellent sources to get you started building up your bank account and self-esteem.
Finally, all is not lost when you have multiple co-occurring stressors you must cope with daily.
There are ways to dominate co-occurring stressors!
Take charge of your health and overall well-being using the tips in this article today!
*****  *****