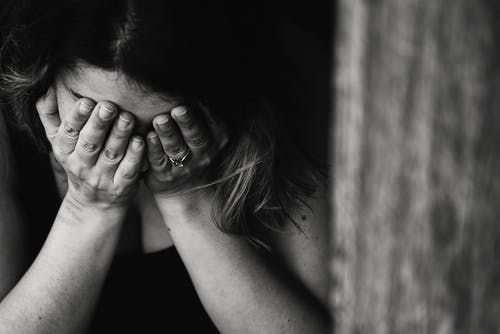 Three Secrets to Relieve Caregiver Stress
"There are only four kinds of people in the world. Those who have been caregivers. Those who are currently caregivers. Those who will be caregivers, and those who will need a caregiver."—Rosalyn Carter
Meet Rita:
"I am so f*****g stressed out and sick of my pathetic life. Sam is having a bad day, and I have been trying to get ahold of my son and daughter, but of course, no one answers my plea for help. I got his oxygen back up to ninety-seven. It was eighty this morning, and he was coherent. I really need a break—a few hours for just me, but that will never happen. This is not how I envisioned our retirement—sitting here, crying and feeling sorry for myself. I'm not even sure that is allowed. Please help me!"
Rita, a family caregiver, is experiencing major stress.
What can she do?
As of the publication of this article, research on the word "stress" yields 1,130,000,000 results.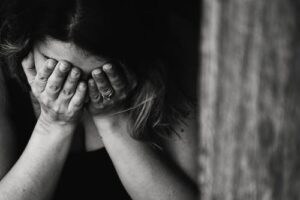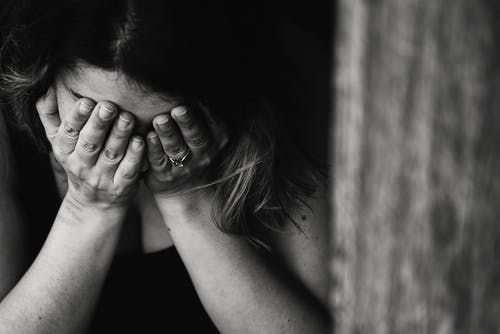 Yes, over 1 billion searches at any given time on the word stress.
Why?
People worldwide are looking for answers to managing the emotional and physical strain of everyday living, especially during the current COVID-19 pandemic.
Family caregivers are especially affected due to being "on-call" 24/7 when caring for a loved one.
What Is a Caregiver and Who Are They?
According to Family Caregiver Alliance (FCA), a caregiver is an unpaid individual (for example, a spouse, a partner, or others) that helps with personal activities of daily living (ADLs) such as eating, bathing, toileting, dressing, and medical tasks.
Caregivers range in age from 18 and older. However, Boomers (born 1946-1964 and are now 55-75 years of age) or 39% provide the largest care percentage.
The percentage of women providing care ranges from 53-68%, according to the FCA.
The economic value of unpaid labor has steadily increased over the last decade, and in 2013 at $470 billion, the value of unpaid caregiving exceeded the value of paid home care.
According to AARP Caregiving in U.S. 2020 Research Report, today, 1 in 5 Americans (21.3 percent) are caregivers who provided care to an adult or child with special needs at some time in the past 12 months.
On a personal note, I, too was a caregiver to my dear husband for more than three years, including hospice at home.
What Is Caregiver Stress and Who Gets It?
Everyone undergoes stress.  The human body is designed to produce mental and physical responses to experiences or challenges (stressors) you have.
But caregivers report much higher stress levels than people who are not caregivers because they have little if any time for self-care, and consequently, they burn out.
As to who gets caregiver stress, this could be anyone.
However, more women caregivers say they have high-stress levels and related health problems than men caregivers.
What Are the Signs of Caregiver Stress?
Anxiety or feeling frustrated and angry one minute and helpless the next is one sign of caregiver stress. But there are many others:
Depression
Difficulty concentrating
Withdrawal
Changes in eating habits
Weight gain
Insomnia
Headaches or body aches
Exhaustion
Drinking or smoking
Health problems*
*Talk to your doctor about prolonged health issues as they can increase your risk for chronic diseases, such as heart disease, cancer, diabetes, or arthritis.
Three Secrets to Relieve Caregiver Stress
Long-term caregiver stress can lead to serious health problems, including early death.
What Can You Do?
Secret No.1: Seek Respite Care and Support
I cared for my husband 24/7 for three years, including Hospice at Home. But I never asked for help outside of the required services.
I was so concerned that my husband should always be treated with dignity and respect that I barely let anyone touch him, other than the medical professionals.
And I wore myself out.
Please, do not make my mistake.
Ask for and accept help.
The word respite means: "a short period of rest or relief from something difficult or unpleasant."—Oxford English Dictionary
Respite care can provide short-term relief from the day-to-day challenges you face.
You can request respite care for an afternoon, a few days, or weeks.
Respite care can be provided at home, in a healthcare facility, or at an adult day center.
Visit the National Respite locator service at www.archrespite.org/respitelocator  for a list of respite care providers in your area.
However, respite does not have to be formal but takes many forms:
A minivacation
Asking a family member or friend to sit with your loved one for a few hours
Hiring a local daycare facility for several days of care*
Asking a church member or someone from your community organization (volunteer) to sit with your loved one for a few hours
*Contact your local Area Agency on Aging organization for assistance with planning.
I joined an online support group for caregivers on Facebook, which was excellent for picking up helpful caregiver tips. We also shared stories and generally supported each other as we faced the same challenges.
Secret No. 2: Accept Your Limitations
 Caregiving is hard work.
And some days, you will feel helpless because of your inability to ease the suffering or change your loved one's circumstances.
The dangers of prolonged feelings of helplessness include:
Loss of self-confidence, which can lead to you giving up
Stress, which can cause headaches, stomachaches, high blood pressure, anxiety, ulcers, and heart attacks
Depression, which can lead to self-destructive behaviors, such as drugs, drinking, overeating, and weight gain
Aggression, which can result in violence toward another person
Burnout
So, you must be mindful of your limitations so as not to become hopelessly discouraged.
You can't do it all.
In researching this article, I came across this quote:
"Whether we like it or not, each of us is constrained by limits on what we can do and feel. To ignore these limits leads to denial and eventually to failure. To achieve excellence, we must first understand the reality of every day, with all its demands and potential frustrations."—Mihaly Csikszentmihalyi, Finding Flow: The Psychology of Engagement With Everyday Life
The first step to accepting your limitations is to ask for help, as discussed above in Secret #1: Seek Respite Care and Support.
Accept your limitations and find joy in helping your loved one within those limits.
Secret No. 3: Attend to Your Own Physical and Mental Health
Activity is needed.
Health professionals generally recognize that remaining physically and mentally active is important for physical and mental health.
Anyone whose health requires movement but who sits around regularly is going to become quite depressed.
The many benefits touted by regular exercise proponents include improved conditions of the heart and lungs and other organs.
The oxygen that is delivered to the body cells through physical exercise improves circulation and overall health.
I know it can be tough when caring full time for a loved one, but devote a set amount of time each day to exercise, preferably at the same time every day. You don't need a gym.
A few ideas:
Walking briskly
Swimming
Jumping rope
Dancing
Cycling
Gardening can also help
*Be sure to check with your doctor before engaging in strenuous activities.
Or, find a YouTube video that's fun.
I follow along daily with two different line dancing exercise routines on YouTube.
According to Mayo Clinic, there is no question that regular exercise and physical activity can:
Give you an emotional lift
Improve your mood
Boost energy
Promote better sleep
Strengthen bones
Protect your joints
Prevent bladder control problems
Ward off memory loss
Keep your weight under control
Your mental health is just as important as your physical health.
You can start with getting enough sleep, as getting too little can make it difficult to make decisions.
But mental well-being is having peace of mind, contentment, happiness, and joy.
Loneliness can harm your mental health.
Ideas to protect your mental well-being:
Connect with other people:
Join a book club
Volunteer
Get involved in community activities
Take a class
Accept invitations
Adopt an animal
Practice forgiveness and acceptance
Practice gratitude
Practice mindfulness
Meditate and pray
Practice journaling
These practices support mental health and help manage stress.
There's a myth that caregiving is depressing and hard work.
The fact: Caregiving can bring joy and be very rewarding. I wouldn't change my experiences caring for my husband full-time. I had those precious last days with him that I'll always treasure in my heart.
I'm grateful that I had the strength to care for him myself, including hospice at home. If I could do it all over again, minus the awful pain my dear husband suffered, I'd gladly do so to have him with me.
Caregiver stress can be brutal and debilitating.
But if you follow these Three Secrets to Reduce Caregiver Stress: Seek Respite Care and Support, Accept Your limitations, and Attend to Your Own Physical and Mental Health, you'll find the rewards of caregiving far outweigh the pain.
You'll discover your caregiving days less stressful and more joyful.
And you will have peace.