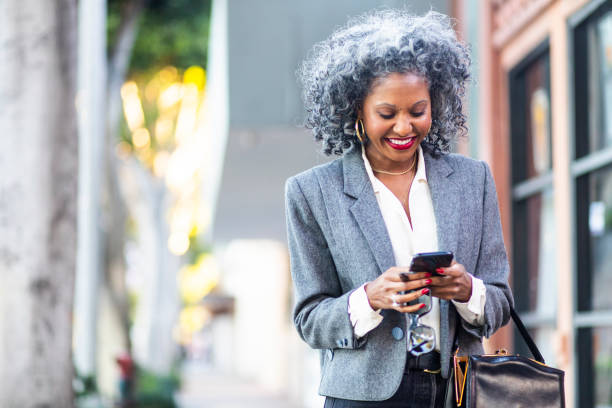 The Silver Economy: 5 Lessons Marketers Need to Learn About Women Consumers
"We're not getting any younger. In fact, we are all getting older — living longer, working longer, and transforming the consumer landscape."—Sona Pai (Georgetown University)
As of the date of this article, in 2022, persons born 1946-1964 are aged 58-76 and often referred to as Baby Boomers.
Some women, in particular, find the term "Boomer" offensive; others embrace the term.
But no matter how you refer to this cohort, there's no denying that they have money!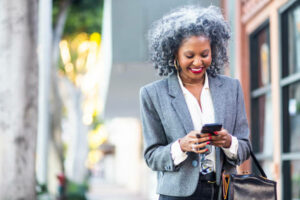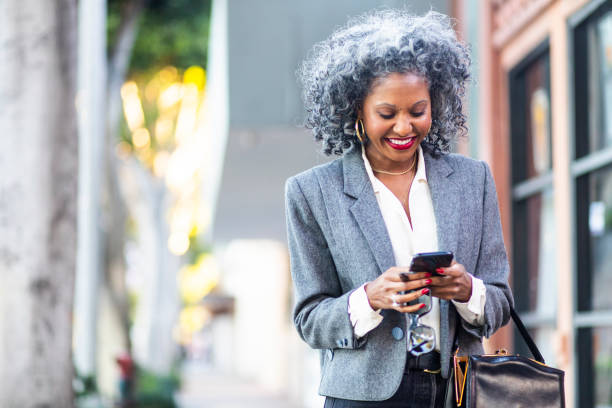 According to Lexington Law, as reported by FONA International (February 8, 2021), boomers hold $2.6 trillion in buying power.
And 64 percent of women 55+ are expected to participate in the workforce by 2022.
What could this mean for you and your health business?
Your health & wellness business, instead of struggling in 2022, can soar!
How?
Five Lessons You Need to Learn Right Now
Lesson 1
The Benefits of Not Age Stereotyping
———–
What Is Stereotyping?
According to Merriam-Webster Dictionary: "to believe unfairly that all people or things with a particular characteristic are the same."
It would be a mistake to think of all older women (55+) as physically vulnerable, socially needy, unattractive, and less valuable than younger women, those of childbearing age, and childless.
Some economists refer to this time as the "Longevity Economy."
Others call the over-55-crowd "Active Aging Consumers."
And still, others refer to this time as the "Silver Economy."
But no matter how you describe this age group of women, know that:
They have high purchasing power and are free of economic burdens
They use their time however they want: travel, education, new experiences, leisure activities, luxury purchases, etc.
They are active women who like to take care of themselves.
They play sports, eat well, and have enormous fun!
They are loyal to brands they love.
Older women also embrace technology. They use:
Mobile phones
Social media
The Internet
Online shopping
Video chats (Zoom, etc.)
Banking
Fitness apps
Games
What products and services can your business offer to aid these age-defying women consumers?
Lesson 2
How to Support Older Women Entrepreneurs
——–
If you want to know how many women over 55+ are starting businesses in the U.S., please follow this link to "Women Entrepreneurs Statistics."
One interesting stat: 62% of women business owners are between 40 and 59 years old.
These self-employed older women are likely to be in good health, have no dependents, have no nine-to-five concerns, and possess the innovative thinking that goes with entrepreneurship.
Stories From the Web to Inspire You:
Gerry Fioriglia, a registered nurse, at age 57, founded her business, Family Caregivers Network. Today, Gerry has 70 employees.
Karen Kelly set up her cleaning company, Cleanhome, at age 55. She helps customers find cleaners.
Deborah Ramsey opened Natural Wellness and Spa at age 56. She offers services and products to women and seniors.
Lorraine Champman, an independent piano teacher, started her music center, which teaches group piano to adults, at age 56.
Regina Mason founded Virago Baking Company at age 54 as the answer to several layoffs.
At the "young age" of 70, Lisa Gamble founded her business when she invented a new kind of bra strap: The Strap-Mate.
I could go on, but I think you get the idea.
According to one report:
"Older women are becoming the new face of entrepreneurship. Demographics of small business owners show that more women aged 55 and above leave their corporate job to start their businesses."
How can your company be of service to bold, beautiful, savvy older female entrepreneurs?
Some issues faced by older female entrepreneurs include:
Lack of confidence
Poor personal/professional life balance
Minimal market access
Lack of capital
Lesson 3
How to Include the Older Woman
———
The over 55s have diverse needs.
Some older women are single and still interested in fashion and beauty; they wear perfume and do their hair.
But often, marketing ads seem obsessed with youth.
What are "anti-aging" products; do they suggest aging is the No. 1 enemy for women?
Marketers must talk about inclusion and feature real customers in their campaigns.
Include women of all ages (including 55+) and all shapes and sizes.
Example:
A recent campaign launched by L'Oreal Paris that featured beautiful older-celebrity women included:
Jane Fonda (aged 84), Helen Mirren (aged 76), Julianne Moore (aged 61), Isabelle Adjani (aged 66), Iris Berben (aged 71), and Vanessa Williams (aged 58).
The launch was called the "Golden Squad Campaign."
The Daily Mail quoted Jane Fonda saying, "Getting old is not for pussies."
Lesson 4
How to Honor the Values of the 55+
——-
The values referred to in this article are personal and individualistic.
Values are the fundamental beliefs that guide a person.
Values motivate attitudes or actions.
And values can evolve and change over time.
It would be inaccurate to say that all women aged 55+ are a monolith attracted to or motivated by a particular set of values.
However, research and various studies list common values shared by a majority of seniors in the United States:
Good health
Relationships (strong connection with family and friends)
Community
Independence
Food (nutritional)
Dignity & respect
Comfort
Financial security
While it is true that stress over finances is every day for all age groups, seniors, in particular, need to manage money wisely.
But you'll notice that I mentioned "Financial" last.
The research shows that older adults value relationships with family and friends above almost all else, including money.
The same is true for the 55+ crowd.
Your company might focus on relationship differentiation and post meaningful content that isn't boastful or sales-driven to stand out and attract notice.
You could tell stories or communicate something unique and different from your competition in your content.
You could make posting an excellent copy of the mindset and lifestyle within your organization.
Product differentiation is significant because it increases brand loyalty and creates brand equity—you make more money!
Lesson 5
The Need for Play!
*******
Older Women Have Spending Power!
As I've mentioned repeatedly in this article, older women have more spending power than ever.
And brands need to catch up; they might be leaving money on the table.
The fashion industry, in particular, is busy chasing millennials while studies show that older women, as empty-nesters, are ready to spend and live!
Many of the 55+ women have disposable spendable income in abundance—and they want to have fun!
They love luxury, yet most of this target market feels virtually invisible.
As a group, older women are more educated, healthier, active, and purpose-driven than ever.
I discussed earlier how more and more senior women are becoming business owners.
So, one wonders why market brands aren't chasing women over 50.
To quote Susan Lee Colby of Grace Creative:
"Now consider that women over 50, dubbed 'super consumers' by Forbes, hold $15 trillion in spending power. We control 95% of the household purchasing decisions and 80% of luxury travel purchases for our partners, parents, and even our grown children."
Colby explains how older women purchase iPhones, sneakers, hoodies, etc.  A trending hashtag on Instagram calls this cohort "#Queenagers."
What can your business do to engage older women in play, the benefits of which are well-documented:
It helps them stay sharp (maintaining memory and thinking skills)
It gives them a childlike sense of freedom
Promotes relaxation
Reduces stress
Increases muscle tone, coordination, and reaction time
It gives them a sense of purpose
Prevents isolation and loneliness
Undoubtedly, you could come up with several ways your health & wellness business could tap into the older woman's need for play, and at the same time, increase your bottom line.
So, there you have it.
There are five critical lessons marketers need to learn.
The moment for you and your health & wellness business is now!
Small-to-mid-sized health & wellness businesses can find opportunities to increase their revenue by catering to age-defying women.
No question that 55+ women are among the valid drivers of the economy in the U.S. and elsewhere.
Will you seize this time?
Is it your turn?
Don't wait!
*****   *****   *****